Android 14 has started rolling out in beta for non-Google devices, except for Samsung devices, and here we have about the 'based' skin – Realme UI 5.0. From the release date to exciting features and eligible devices, here's an overall view of how Realme UI 5.0 will shape up.
Realme UI 5.0 Release Date: 
To remind you, Realme announced the flagship Realme UI 4.0 in August 2022, followed by the stable Android 13 release. Thus, we can expect Realme UI 5.0 sometime in August. We hope the Chinese company will try to bring timely upgrades with the upcoming Realme UI versions.
Now let's look at the side of the device. It is a well-known fact that the latest flagships and top-end models will receive the Android 14 upgrade. This mainly includes the Realme GT series and the 10th and 11th lineup. On the other hand, some of the Narzo and C series members will also enjoy new benefits on board. The firm has already started the Android 14-based Realme UI 5.0 beta program for the Realme GT2 Pro.
Meanwhile, a few other new Number series and Narzo products are also making their way into the Realme family. Now, you can see the list of Realme devices that will get the Android 14-based Realme UI 5.0 firmware.
Realme UI 5.0 – Eligible Devices
Realme GT Series:
Realme GT Neo 5
Realme GT3
Realme GT 2 Pro
Realme GT 2
Realme GT Neo 3 150W
Realme GT Neo 3
Realme GT Neo 3T
Realme Number Series:
Realme 11 Pro Series 
Realme 10 Pro+ 5G
Realme 10 Pro 5G
Realme 10 4G
Realme 9 Pro+ 5G
Realme 9 Pro 5G
Realme 9i 5G
Realme other series:
Realme Narzo 50 Pro 5G
Realme C55
Realme Narzo N55
Realme Narzo N53
We'll keep updating these "everything" details for the Android 14-based Realme UI 5.0 as soon as we get the latest and official information.
Realme UI 5.0 Latest information:
July 03: Realme released Android 14 beta 2 for Realme GT2 Pro smartphone users in India. This latest beta update comes with RMX3301_11_F.02 and comes with some known issues affecting your smartphone. Read more
June 08, 2023 – Google has released the Android 14 Beta 3 update. The latest beta of Android 14 brings several highlighting new accessibility features such as non-linear font scaling up to 200%, privacy upgrades including partial photos/videos access, new animation support in gesture navigation, and more. Read more. Read more:
May 27, 2023 – Google has released the Android 14 Beta 2.1 update. The latest beta of Android 14 brings several bug fixes related to system and app stability. Read more here…
May 11, 2023 – Android 14 Beta is now available for the Realme GT 2 Pro.
If you like this article follow us on Google News, Facebook, Telegram, and Twitter. We will keep bringing you such articles.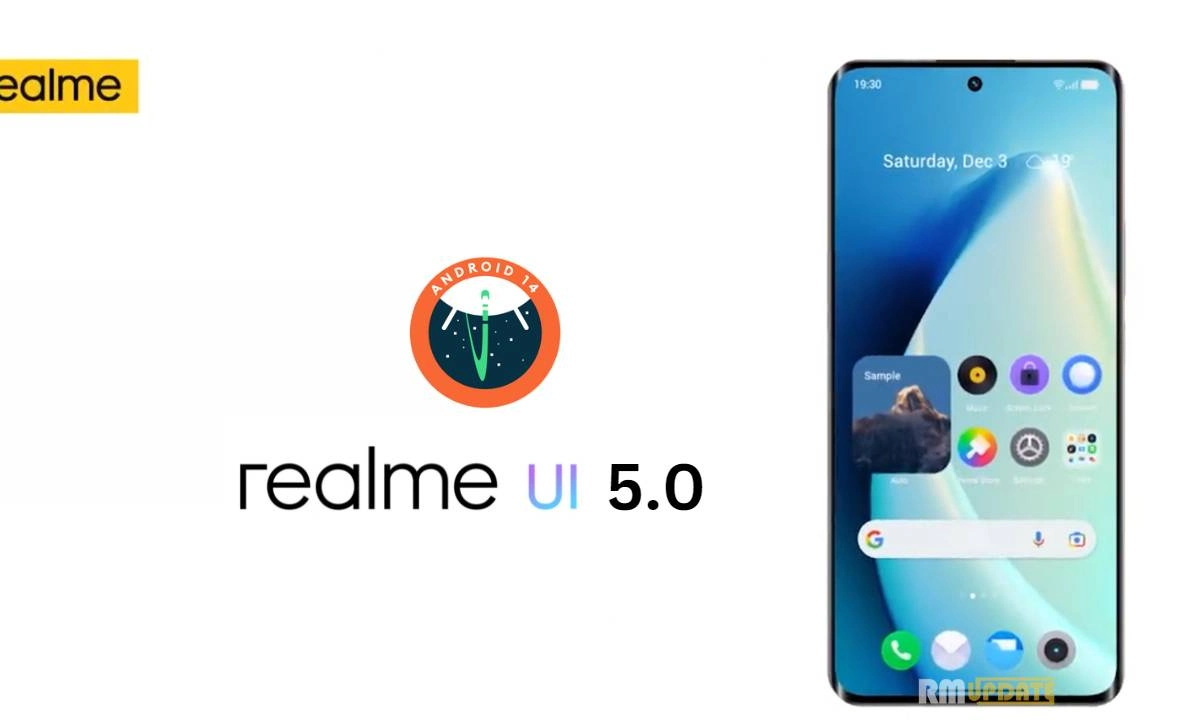 Related